YOU WANT THE BEST QUALITY.
USE ICONIC FOILS.
Great communications, great foils, in budget and ahead schedule.
Breaking packaging print records for years. Life deserves that quality.
Crystal Clear Printing Results.
Over a decade later in stamping foils , HENAN FOILS is one of the world leading manufacturers and distributors of stamping foils. 
HENAN FOILS is a leading manufacture and distributor of hot stamping foil for the Graphic Arts and Plastics industries.
HENAN FOILS has a strong commitment to providing our customers with the quality and service they expect in what has set Henan Foils apart and has lead us to be identified as one of the largest and most respected manufactures and distributors of stamping foil in the world.
We have a vision for the future.
A vision that has driven us from the moment our FOIL was created. Our future is about creating the kind of excellence that results from the unique tension between uncompromising luxury and outstanding performance.
The future awaits, with new foils, new challenges and no limits.
Our PP Series  stamping foil selection and processing offers unmatched versatility. The PP-product line spans nearly every graphic arts application, reducing the amount of different foil grades by simultaneously increasing processing, productivity and efficiency.
PP Premium series  foils can be processed more quickly and more easily, are more robust and suitable for more substrates and motifs. They make very flexible and cost-efficient finishing possible for the user. This has been confirmed by our delighted customers.
We deliver high quality, innovative products as effectively as possible and provide countless solutions and opportunities to the industries which we serve.
Our customers wanted it all, and they have it all.
HENAN FOILS is not just a commercial brand; it is connected with the development of the Asian premium foil industry.
We have customers from all over the world; they demand performance, reliability and exceptional stamping foil. And that's why they choose HF, backed by premium quality.
To be competitive we focus on quality, attractive holographic foils and brilliant metallic foils.
HF made a huge effort to ensure that the customers see us as a means of support in terms of knowledge, experience and advice.
Henan's highly skilled and trained staff of chemists and technicians develops products that continually meet the demands of the market. They also conduct analytical testing such as spectroscopic analysis and physical properties determinations, and recommend quality initiatives. R&D also performs customer specific test requirements, and provide custom color matching, technical and sales support.
HENAN FOILS is fully staffed with qualified and courteous customer service representatives. Working closely with your direct sales representative, our customer service departments is a valuable resource for product, technical assistance and follow up on all your orders through the manufacturing cycle to shipment.
To meet your tight delivery schedules and stamping foil requirements, Henan Foils is positioned to service you in the most convenient and efficient manner.
HENAN FOILS ensures you focus on delivering the perfect print – we do the rest.
HOUSE OF FINE FOILING
CHOICE – Getting the right answers means asking the right questions.
PRODUCTION – Once the actual production phase begins, it's all about quality.
QUALITY – This is an essential tool to protect the customer's investment.
DELIVERY – We want to delivery with pride, to a delighted client.
GUARANTEE – A robust warranty is the final step in de-risking the print or laminate project for the customer.
It's your world. Astute Printers take the first step to the ultimate stamping foil.
Experience the HENAN FOILS Kingdom. "Don't be afraid to give up the good for the great." Our reputation for Products, Service savings is our most valued asset. We never stand still and neither business. Our currency is trust, by standing for the values that defended us over the years.
Our name is HENAN FOILS. We are stamping foil producers. Delivering you outstanding Stamping foils. There are no printing limits on the road to excellence.
FORGET EVERYTHING YOU KNOW ABOUT STAMPING FOILS.
We have formulated stamping foil with unique and unmarketable performance. We make them focusing on functionality, to ensure greater compatibility with the print project.
The most performing stamping foils can only be found at HENAN FOILS. And why should you believe this?  Maybe because customers around the world tried it. And love it.
CLIENTS IN EUROPE AND MIDDLE-EAST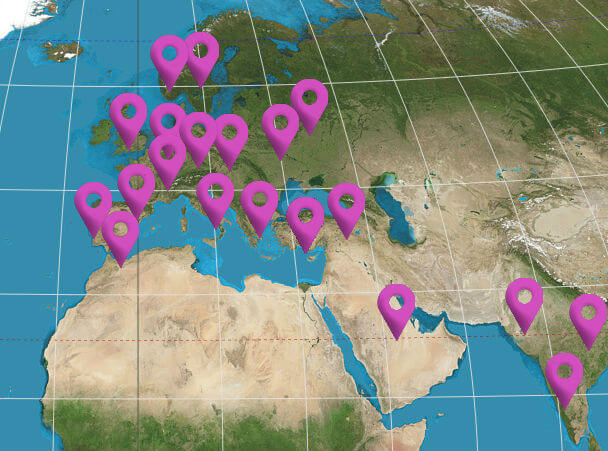 QUALITY. This is an essential tool to protect the customer's investment.