Thermal laminating film is also called hot lamination film, or thermal glued lamination film. We manufacture various types of BOPP/PET thermal lamination films to our worldwide customers and our thermal laminating 
Films mainly fall into following categories:
PET thermal laminating film
Transparent thermal lamination film
Metalized thermal lamination film
Holographic thermal lamination film
Lamination is done to protect our prints. When we join two or more layers, we call it laminate. The process of making a laminate is called Lamination. During laminating our print can be covered by bonding on one or both sides. 
Thermal laminating films are heat sensitive films having ability to make good bond with media in the presence of heat and pressure. Heat sensitive laminating adhesive like EVA ethylene vinyl acetate is used for this purpose.
Types of thermal laminating films:
BOPP / OPP thermal laminating films
PET (Polyester) thermal laminating films
Nylon thermal laminating films
Metallized thermal laminating films
Laminating machines or laminators (Laminating equipments:
 Roll laminator or Hot roll laminator

Cold roll laminator

Pouch laminator – Pouch lamination process, Specification and defects.

Foliant laminator
Properties of laminating films
Thickness, GSM (grams per square meter), Yield, CT (corona treatment), Gloss, Haze, Interlayer bond strength, Green bond, COF (coefficient of friction), Shrinkage, Gloss after lamination, Tape test, Scratch resistance, Chemical resistance
Thermal laminating film applications
As a background in 3D holographic films, Book covers, Posters, Maps, Diaries, Business card lamination, Wide format, Laminating floors
RELATED PRODUCTS THERMAL LAMINATING FILM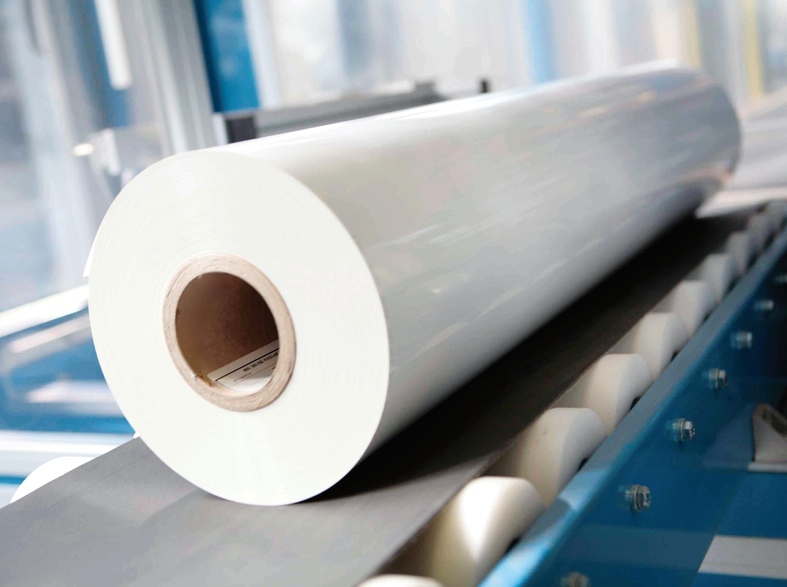 Thermal laminating film is also called hot lamination film, or thermal glued lamination film. We manufacture various types of BOPP/PET thermal lamination films to our worldwide customers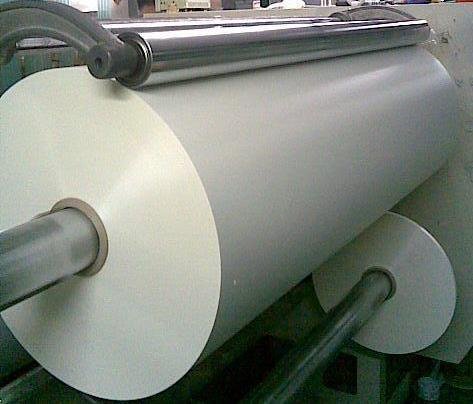 We manufacture various types of PET thermal lamination films to our worldwide customers and our PET thermal laminating films mainly fall into following categories: PET Transparent